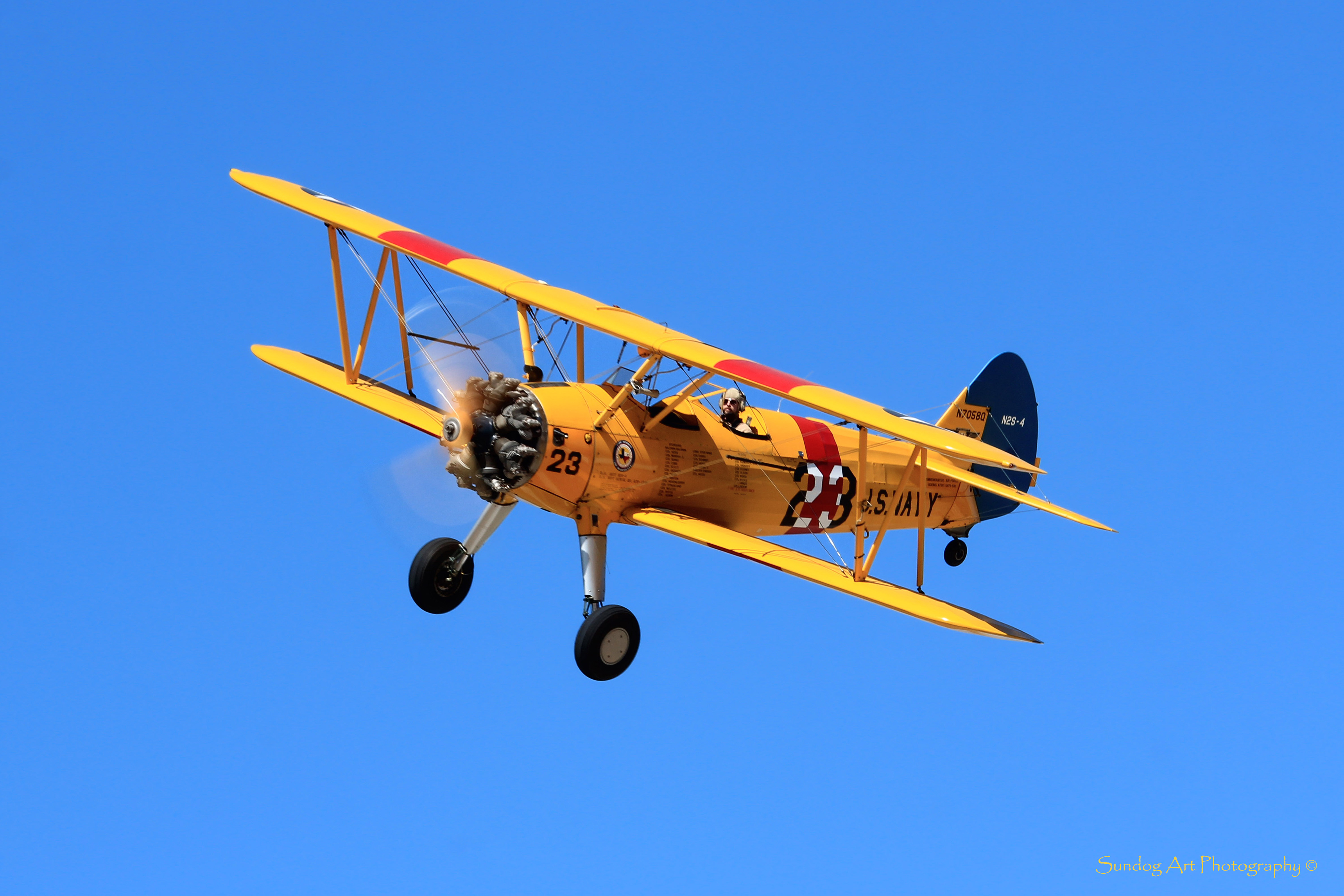 The Lone Star Wing attended Wings Over Dallas at Executive Field (KRBD) from 10/25 - 10/27. The Stearman was flown by Col. Page. Cols. Drew Thomas and Col. Kathy Wilkins Thomas, along with Col. Berryman joined Col. Page at the show to provide ground support. Weather was bad Friday, 10/25, so the Stearman headed out early on the 24th and got tucked in to a hangar to ride out the weather. Saturday started with some low clouds, but they were high enough to fly so ride sales commenced. Rides were sold with the excellent assistance of the CAF B-29/B-24 squadron. Despite a rather long distance between the ride desk and the aircraft, we made it work with golf carts and radio communication and successfully shared the Stearman with 9 riders over two days. Col. Page also flew 23 in the trainer parade on Saturday and Sunday. It was a great show. This is the first time the unit has attended WOD in a while and it was really fun to get out and connect with other units. It's easy to get isolated in our beautiful little corner of East Texas, so it's important for us to plug in with our fellow CAF units. We appreciate the excellent hospitality of the B-29/B-24 squadron and CAF HQ personnel who helped us get our aircraft into a hangar and out of the weather. The show was very well run and air ops were a blast.
The educational opportunities were top-notch as well. Col. Page's family attended on Saturday and his young children (see pic below) really enjoyed the education hangar activities (they accomplished every station in the hangar!).
Check out the photo gallery here: https://www.lonestarwing.org/photo-gallery?album_id=32
We'll be back next year!