Let's Go Flying! Learn about WWII Aviation History first-hand from the cockpit of our PT-17 Stearman.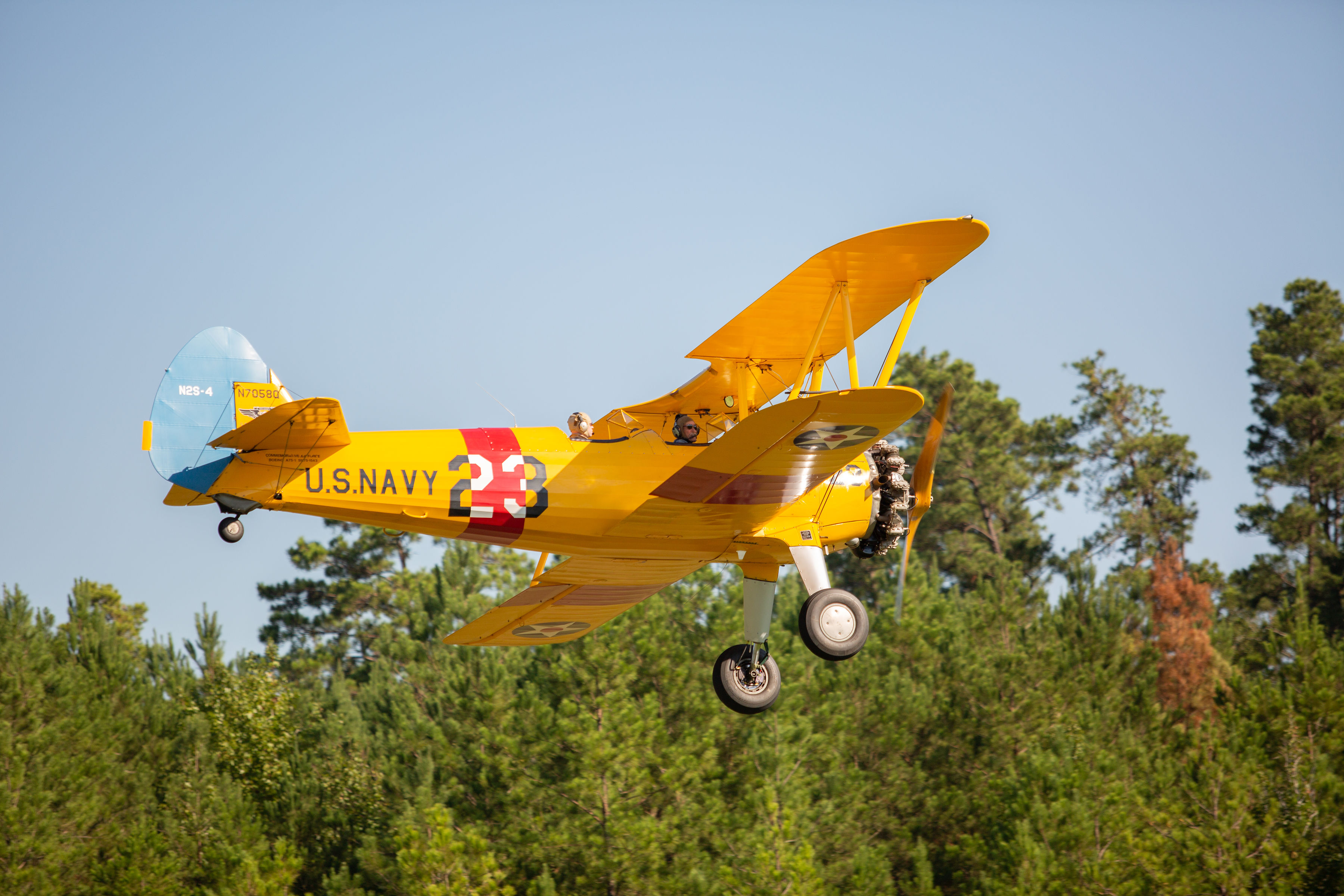 Available dates are highlighted on the calendar to the right. Available times will be displayed when the date is selected. Available time slots are red, unavailable time slots are gray. You may need to scroll to the bottom of this page after selecting your date as the available times display at the bottom of these instructions:

No payment will be taken at this time. Your booking will be reviewed and approved. If you have any special requests, and we have questions, we'll contact you before approving the booking. Once we approve the booking, you will receive an automated message. Before your flight, a pilot will contact you with information for your ride via email.
Please understand that weather plays a role in the completion of your ride. Safety comes first. If your pilot determines the weather is not good enough to safely accomplish the ride, your ride will be rescheduled at a later date.
Rides are given between sunrise and sunset only. A posted time may not be available due to local times of sunrise and sunset. The timer for your ride starts when we take the runway for takeoff and we'll shoot to be wheels back on the ground at just as the timer stops. The idea is to maximize your time in the air. If you pay for a 20 minute ride, we will give you 20 minutes of air time. For more information you can check out the FAQ.
Riders must be at least 12 years old. This is a requirement of the CAF and we cannot waive it. Thanks for understanding.
If you'd like to book a ride but can't find a suitable date here, please contact us. It's usually possible to make special arrangements for a single ride on other dates. These rides will usually be out of our home base airport at Harrison County (KASL), but sometimes we can make arrangements to come to you.
Rides are also available at major events like airshows. Due to the fluid nature of these events we usually don't pre-schedule rides (unless noted above). Please come to the event and visit us! You can see our calendar here.